After downloading a scan, you may wish to share files with a colleague or a Central Fabrication. Because 3D scans are too large to include on email, you may have to compress the file before sending. Convert the .stl or .obj to a .ZIP file to solve this. After the file has been converted and compressed, send to whoever you'd like.
Instructions for Windows
Right click on scan(s)

Click "Send to"

Click "Compressed (zipped) folder"

Send zipped folder for fabrication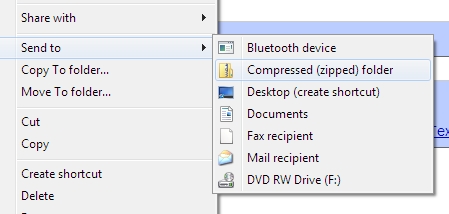 Instructions for Mac
Select the file or folder in the Finder.
Right-click or control-click on the file to bring up the pop-up menu.
Select Compress filename.