On average, it takes 5-7 attempts to become comfortable using the front-facing camera. There are 3 tips that are important to understand before mastering the Comb Scanner. Like all scanners, Comb has its technical quirks and nuances. Remembering these three tips will help you obtain high-quality scans every time.
Tip One
Always keep the body part on the screen, or tracking may fail.
Tip Two
If the patient moves significantly, tracking may also fail.
Tip Three
After beginning a scan, scan freely 6-21" (15-53 cm) away from the body part. Dark spots will appear if you're too close.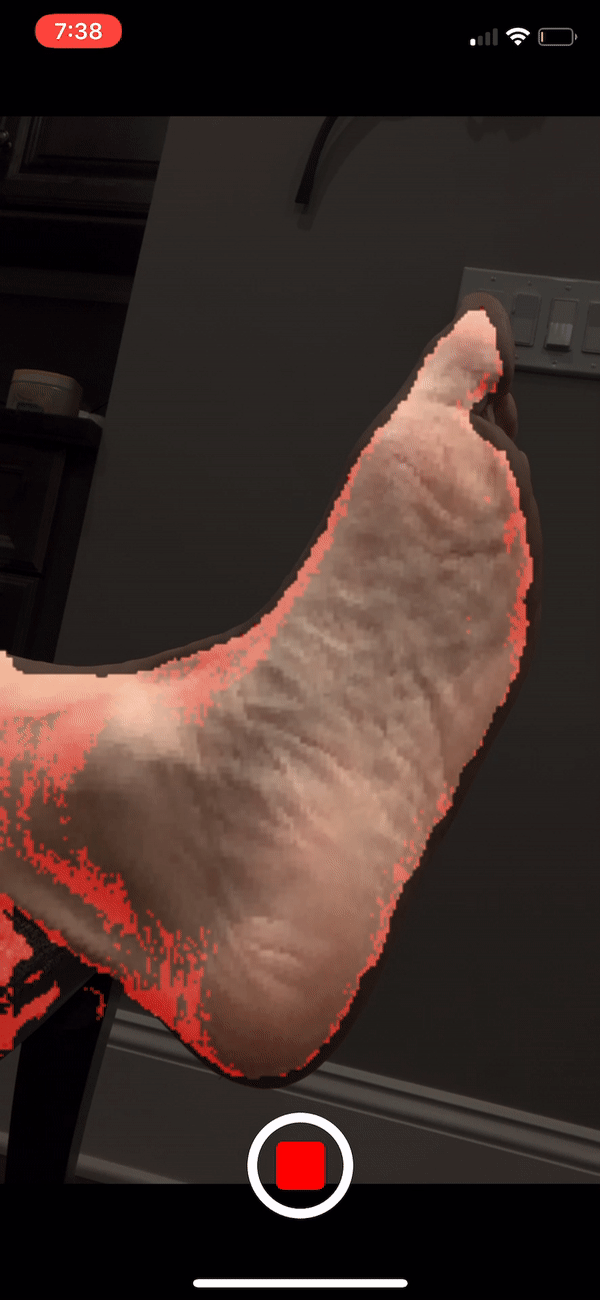 For a complete outline of the Comb Scanner's tips-and-tricks see the following video: